Description
Model: YWF4D-450S,External rotor axial fan,Three-phase asynchronous external rotor fan motor
Voltage: 380V
Frequency: 50Hz
Current: 0.55A
Input/output power: 250/180W
Speed: 1350r/min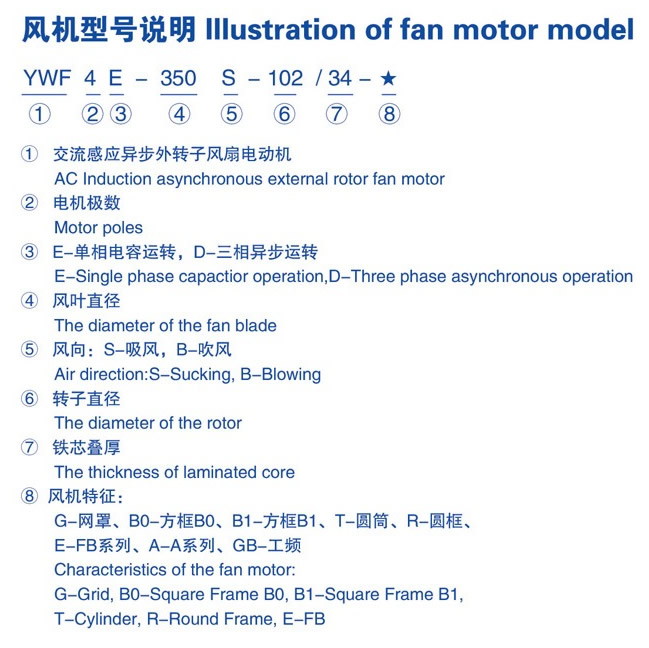 1. This product is Hangzhou Weiguang YWF series external rotor axial flow motor, with a one-year warranty.
2. The standard length of the fan power supply lead-out is 1.5 meters, made of all-copper core wire, and a junction box is also available.
3. D and E in the model number refer to the voltage of 380V and 200V respectively.
4. The difference between 4D and 6D is the number of poles (that is, the number of revolutions). The power, revolutions, and air volume are all larger in 4D, but the sizes of 4-pole and 6-pole in the same product are exactly the same. The same is true for 4E and 6E.
5. This product is an all-in-one machine with motor, grille and fan blades. The price you take is the price of the complete machine. A single accessory is not sold retailly.